What Is Irradiation Sterilization?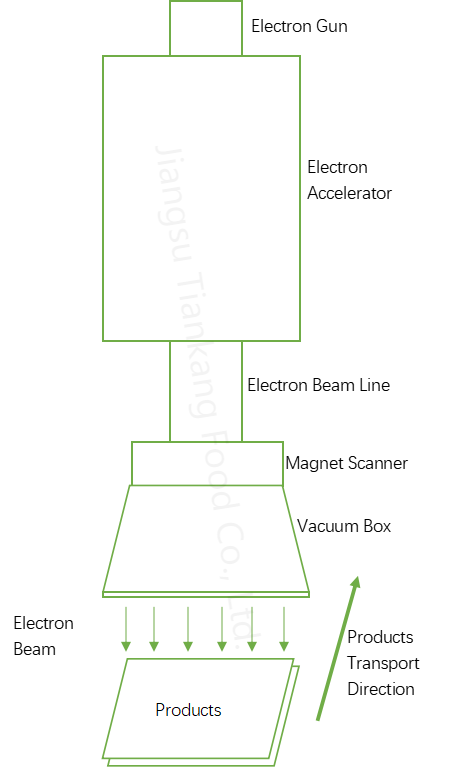 Irradiation is a high-tech technology that uses in many industries such as agriculture, medical treatment, chemical industry, environmental protection, etc., The industry is already quite large. At present, the output value of the world's radiation processing products is increasing at a rate of 20% every year.
Irradiation uses high-energy rays on objects in order to make biological or chemical effects to changes such as disinfects, sterilizes, degrades toxic and harmful substances. There are two main types of high-energy rays used for irradiation processing: one is the release of radioactive isotopes (such as cobalt-60). The other is the high-energy electron beam produced by the electron accelerator. Due to the radioisotope cobalt-60 has many drawbacks such as residual nuclear waste disposal, so it has been gradually replaced by electron accelerator technology.
How Electron Accelerated Irradiation Works?
First, the electron gun emits a low-energy electron beam (keV), and then the accelerator increases the energy to 10MeV. The electron beam goes through the magnet scanner and vacuum box, and directly irradiate on products, as shown in the figure.
Different products require different irradiation doses, which can be achieved by adjusting the energy of the accelerator or the speed of the products transport line.
Figure 1.
---------------------------------------------------------------------------
Resource: (1) - (baidu.com)